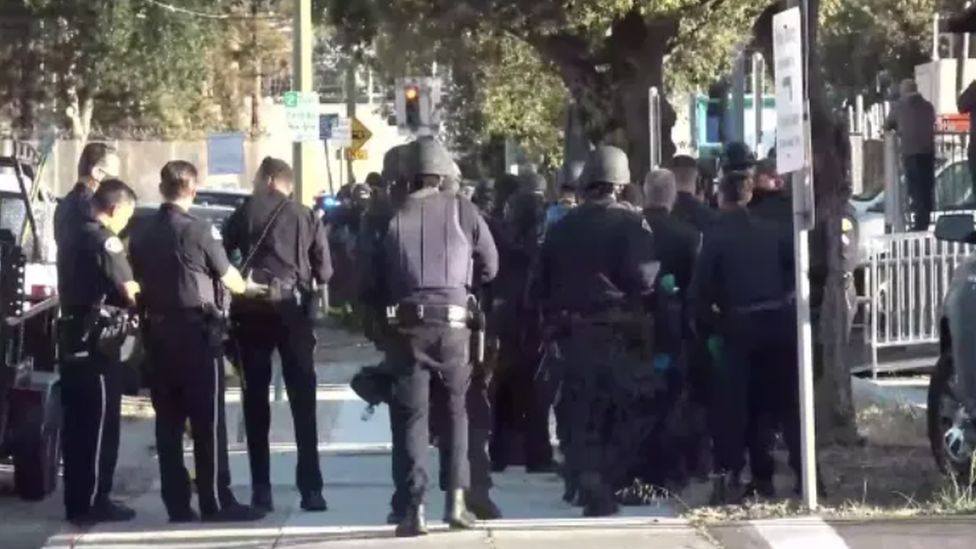 The Mercury News also confirmed that multiple people are dead, including the shooter.
Several people were injured, some fatally, after an armed person opened fire at the Santa Clara Valley Transportation Authority (VTA) facility in San Jose, California on Wednesday, a spokesperson for the Santa Clara County Sheriff's Office said on Wednesday.
"I can't confirm the exact number of injuries and fatalities".
The number of casualties from the incident remains unclear, according to Santa Clara County Sheriff's Office spokesman Russell Davis.
The shooting is said to have taken place early Wednesday morning, with first reports of gunfire at around 6:30am, U.S. local time.
It was not immediately clear if the shooter was a worker at the facility, but police said some of the victims were employees at the site.
"Our hearts are pained for the families of those we have lost in this horrific shooting", Liccardo tweeted.
The VTA tweeted that its employees had been evacuated and public transit services would not be affected.
Multiple people are dead following a mass shooting at California light rail yard, in the United States, according to reports Wednesday.
The shooting occurred at about 6:34 a.m. PT at a VTA control center, which Davis described as a hub that stores multiple VTA trains and a maintenance yard.
Across the U.S., there have been 230 mass shootings so far this year, according to the Gun Violence Archive.