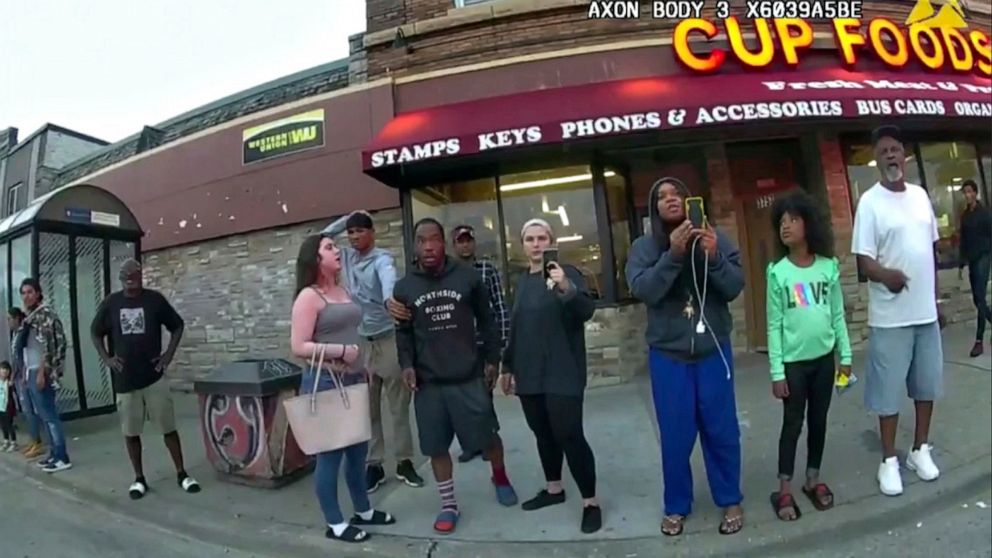 Eighteen-year-old Darnella Frazier was honored at a ceremony announcing the 2021 prestigious journalism awards for her video of Floyd's May 2020 murder by a Minneapolis police officer.
Darnella Frazier, who was 17 when she recorded George Floyd's murder in Minneapolis previous year, was awarded a special citation by the Pulitzer Board on Friday. He died after Derek Chauvin, a now-convicted former Minneapolis police officer, pressed his knee into Floyd's neck for more than nine minutes, as three other officers didn't intervene. It was not her job, but Frazier described it as her duty when she testified at Chauvin's trial earlier this year. Frazier, whose video brought global attention to the crime and prompted Black Lives Matter marches and protests around the world, later wrote about Floyd on Facebook, saying, "I knew his life mattered".
Frazier, who is Black, recently said she was proud of herself for recording Floyd's murder even though it became a "traumatic life-changing experience" for her in the aftermath.
"My video didn't save George Floyd", she added, "but it put his murderer away and off the streets".
Roy Peter Clark, a senior scholar at the Poynter Institute, said in a column for Nieman Lab last month that Frazier should win a Pulitzer for her video.
Mindy Marques, co-chair of the Pulitzer Prize Board, said that Frazier's quick-thinking in recording the incident was an important piece of documentation.
It's unusual but not unprecedented for the Pulitzer Board to award citizens who capture news events; the famous photo of a firefighter cradling an infant after the 1995 Oklahoma City bombing was taken by Charles Porter IV, a bank credit officer, and distributed by the AP. Floyd later died at an area hospital, according to police. All four also face federal civil rights charges.