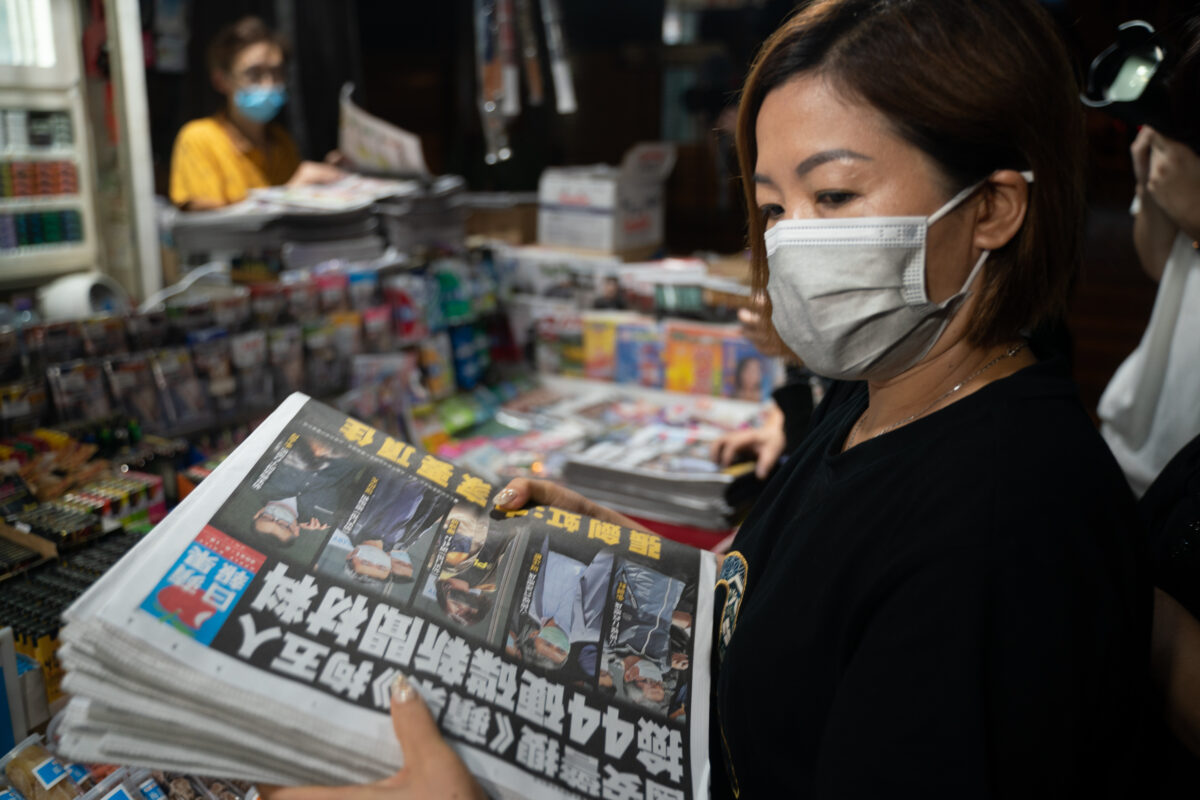 Board members of Next Digital Ltd., the newspaper's publisher, met on Monday and set a Friday deadline to decide whether to close down operations, Apple Daily reported.
The police operation against Apple Daily has drawn criticism from the USA and Britain, which say Hong Kong and Chinese authorities are targeting the city's promised freedoms.
Police cited more than 30 articles published by the paper as evidence of an alleged conspiracy to impose foreign sanctions on Hong Kong and China.
The security law, written in Beijing and imposed on Hong Kong last June, allows authorities to freeze assets of any individual or company in the global business hub that is deemed a security threat.
The HKSAR chief executive reiterated the HKSAR government's determination to implement the national security law.
Authorities have not released a list of Apple Daily's articles or columns that have been deemed a national security crime. The other three were released on bail by police.
The arrests and freezing of assets came as Hong Kong authorities crack down on dissenting voices as Beijing tightens control over the territory in what critics say is an erosion of freedoms it promised the city for 50 years when the former British colony was handed over to China in 1997.
Earlier this year, officials gutted the city's public broadcaster, Radio Television Hong Kong, by letting go reporters, axing shows considered critical of the government and appointing a new editor-in-chief with no media experience.
Journalist groups in the city have said the action by police has sent a chill through the city's media and undermined Hong Kong's long history of press freedom.
Hong Kong and Chinese officials said press freedom can not be used as a "shield" for those who commit crimes, and slammed the criticism as 'meddling'.
A Hong Kong-based spokesperson for Citibank said at the time the bank did not comment on individual client accounts.
Authorities are also prosecuting three companies related to Apple Daily for alleged collusion with a foreign country and have frozen HK$18 million ($2.3 million) of their assets.
'We can't bank. Some vendors tried to do that as a favour. and it was rejected'.
Mr Simon said some reporters had received threatening phone calls from unknown sources.
"Don't try to underplay the significance of breaching the national security law, and don't try to beautify these acts of endangering national security, which the foreign governments have taken so much to their heart", Lam said.
'That's a big deal'.