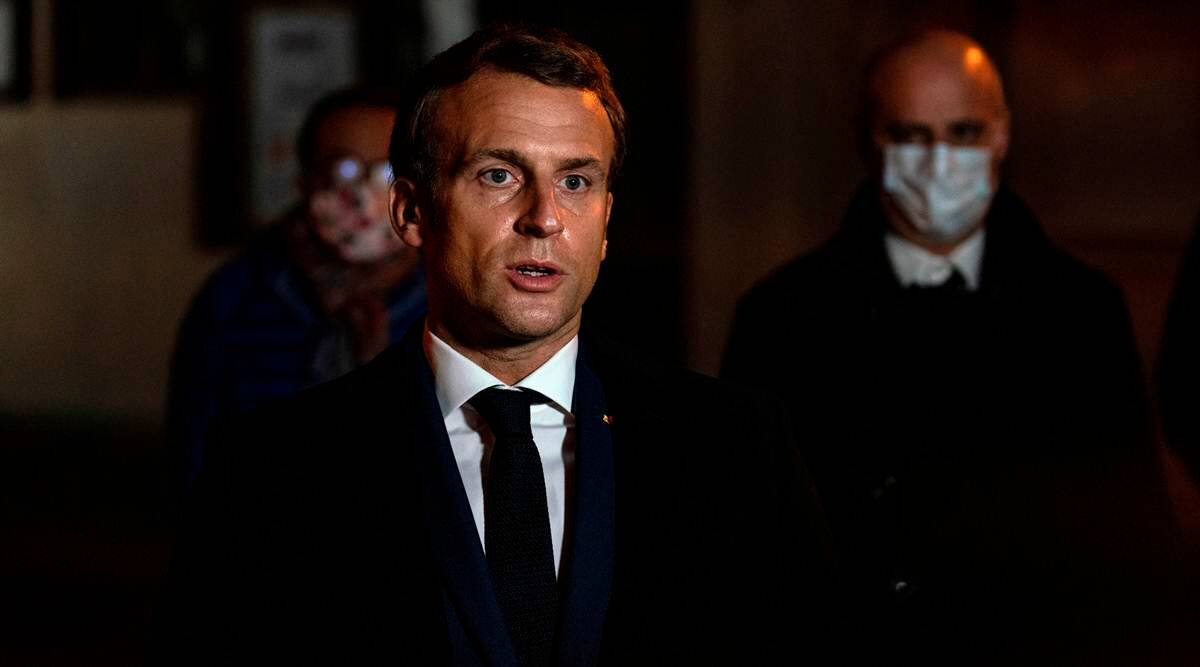 French President Emmanuel Macron reached out for a handshake, while on a regional tour, but received a high-five to the face instead on Tuesday, 8 June, when a man in southeast France slapped him across the face.
A man shouting "down with Macronia" slaps French President Emmanuel Macron in the face during a walkabout in Drome in southern France. The man grabbed on to the offered arm before slapping the French President across his left cheek while yelling for the end of "Macronie" - a contemptuous word used for Macron's presidency. Authorities don arrest two men sake of dis incident, according to French media.
Macron's bodyguards quickly intervened and two people were detained afterwards, local officials said.
"Politics can never be violence, verbal aggression, much less physical aggression", Prime Minister Jean Castex told parliament, adding that "through the president, it is democracy that has been targeted". Macron remained in the vicinity of the crowd for a brief moment, gesturing to someone on the other side of the barriers before his security agents moved him away. "Saint-Denis!" - which was used as a medieval battle cry used by the Capetian royal dynasty, which ruled France from the 10th to the 18th century.
He is widely expected to run for re-election in France's presidential elections in 2021.
Far-left leader Jean-Luc Mélenchon tweeted his "solidarity with the president" immediately after the slap.
Macron is now on a "Tour de France" to 'take the pulse of the country, ' according to the Elysee Palace. The term, used pejoratively, refers to Macron's rule.
Macron, like his predecessors, enjoys spending time in meet-and-greets with members of the public.
A bystander yanked then President Nicolas Sarkozy's suit during a crowd bath in 2011 and his successor, Hollande, was showered with flour the next year, months before winning the presidential election. Called "crowd baths" in French, they have always been a staple of French politics and only very rarely produce shows of disrespect for the president.