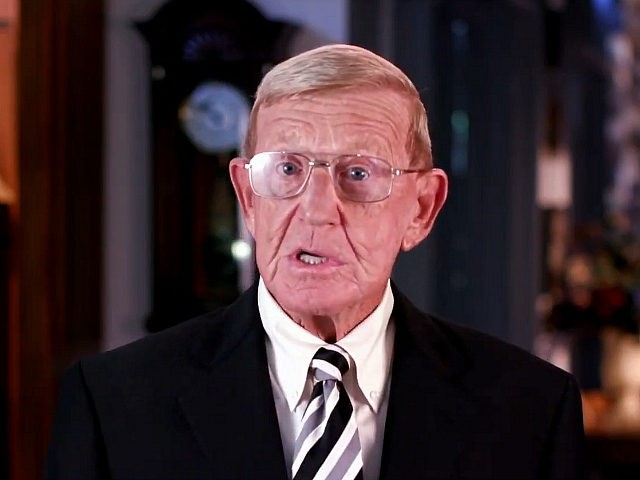 Legendary college football coach Lou Holtz said Thursday he has tested positive for coronavirus.
At 83, Holtz - known for his college football analyst role and coaching stints at Notre Dame and SC - confirmed the news to Mike Gillespie of ABC Columbia.
"I don't have a lot of energy right now", told ABC Columbia.
Holtz led Notre Dame to the 1988 national title during his Hall of Fame career. Before Notre Dame, Holtz coached at William & Mary, NC State, Arkansas, and Minnesota. Since retiring as South Carolina's head coach in 2004, Holtz has worked for ESPN and campaigned for President Donald Trump, who is set to present him with the Presidential Medal of Freedom. Bowden said in a statement after he was discharged from the hospital that he wanted to survive COVID-19 so that he could vote for President Donald Trump in the November 3 presidential election.
During the campaign, Holtz was asked why he made a decision to hit the trail for Trump. He gave a speech at the Republican National Convention in August and questioned president-elect Joe Biden's Catholic faith.
Holtz, 83, says that while he's been weakened by the virus, he is recovering.
In the summer, Holtz was a big advocate for college football to get the 2020 season started as the coronavirus was spiking in some states and curtailing in others.
Earlier this year, Holtz likened the risks of playing football this fall to the risks taken in storming the beaches at Normandy in World War II.
He ended his career at the University of SC, where he was head coach for six seasons from 1999-2004. He was 12-8-2 in bowl games.