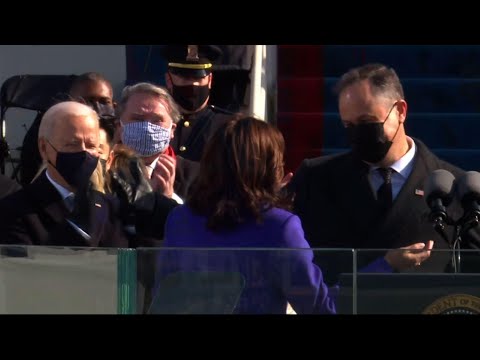 President Joe Biden is preparing to announce billions of dollars in education funding as part of his American Families Plan Wednesday night during an address to a joint session of Congress. The administration selects a high-ranking cabinet member, the designated survivor, to stay in a secure location while the president, cabinet officials and others in the presidential line of succession attend the annual address to Congress and other events.
The plan would also build off the $1.9 Trillion American Rescue Plan, a COVID-19 relief package that became Biden's first big legislative victory as president, although it required special congressional manoeuvring to pass the US Senate, where Democrats hold 50 of 100 seats. Biden's plan is separate from the House bill.
The sweeping proposal includes $200bn to provide universal preschool to all three- and four-year-olds, $109bn to offer two years of free community college, $225bn for childcare and $200bn to maintain reductions in healthcare premiums under the Affordable Care Act (ACA).
The tax reform plan also seeks to close the carried interest provision so that hedge fund partners will pay ordinary income rates on their income and reverse numerous tax cuts changes in the Tax Cuts & Jobs Act. The White House claims that the top tax rate will return to the 39.6% it was before the 2017 rules changed it to 37%.
Biden is also proposing to eliminate a real estate tax break that allows investors to defer taxation on property exchanges resulting in gains of more than $500,000, and close the carried interest loophole so that hedge fund partners pay ordinary income tax rates on their income. Households making over $1 million-the top 0.3 percent of all households-will pay the same 39.6 percent rate on all their income, equalizing the rate paid on investment returns and wages.