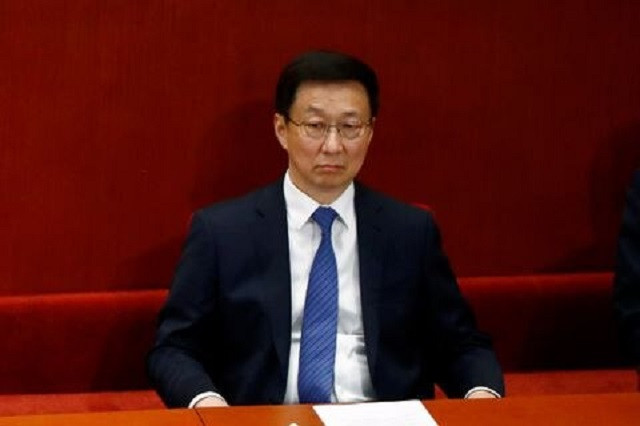 "If we can all hold to 1.5 [Celsius], we're setting a good example for a lot of other countries as they make choices", Kerry told The Washington Post during a visit this month to India.
China and the United States have agreed to cooperate on the issue of climate change, US Special Presidential Envoy for Climate John Kerry and China Special Envoy for Climate Change Xie Zhenhua said in a joint statement.
Meanwhile, China signaled that it was unlikely to declare any new targets at next week's virtual climate summit hosted by U.S. president Biden.
Biden, who has said that fighting global warming is among his highest priorities, had the United States rejoin the Paris climate accord in the first hours of his presidency, undoing the U.S. withdrawal ordered by predecessor Donald Trump.
The United States and China will continue to discuss, both on the road to the 26th UN Climate Change Conference of the Parties (COP26) and beyond, concrete actions in the 2020s to reduce emissions aimed at keeping the Paris Agreement-aligned temperature limit within reach, read the statement.
China now has about half of the world's coal power, Kerry said, adding that he "talked a lot" about it with officials in Shanghai.
"We've had too much coal, other countries have too much coal, but China is the biggest, biggest coal user in the world", he added.
Each year, the world's two biggest economies spew out more than half of the greenhouse gases linked to global warming.
Biden has invited 40 world leaders, including Chinese President Xi Jinping, to the April 22-23 summit. Bilateral discussions ground to a halt during the administration of Donald Trump, who withdrew from the 2015 Paris agreement after claiming it unfairly punished US businesses.
The US and China will also develop long-term strategies to become carbon neutral, in time for the United Nations climate summit in Glasgow, UK in November.
The two countries also plan to boost investment in green energy in developing nations, along with phasing out the use of hydrofluorocarbons, which are used in air conditioners and refrigerators.
Li Shuo, a policy advisor at Greenpeace East Asia, said the joint statement showed the "unequivocal commitment" of the United States and China in tackling climate change and should "put global climate momentum back on high gear". "Let that move the politics closer to where science requires us to be", he said.
China previous year announced bold plans to peak carbon emissions before 2030 and become carbon-neutral by 2060.