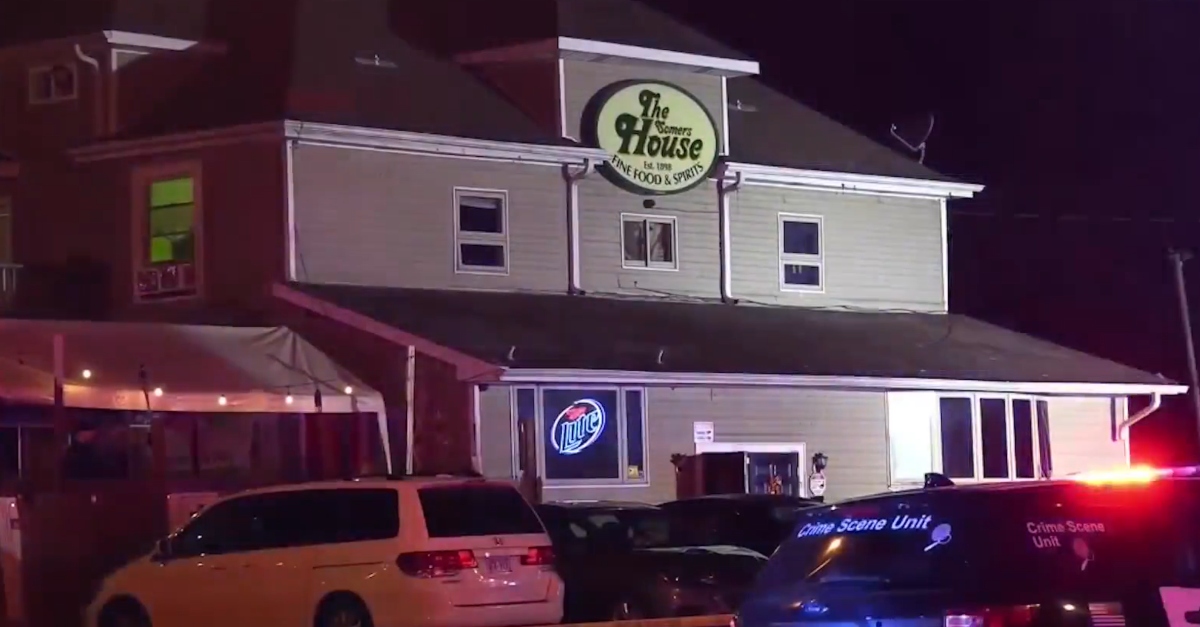 Three people were killed and two others injured with gunshot wounds in a shooting early Sunday morning at The Somers House Tavern in Kenosha County, Wisconsin, Kenosha County Sheriff's Department spokesperson Sgt. David Wright told CNN.
Kenosha Sheriff David Beth said while the suspected shooter is still at large, the public is not believed to be in danger.
Officials were still working to determine the identities of the people who died.
Three people are dead and two people have been left with serious injuries following a shooting that took place at a bar in Wisconsin.
"We don't believe this was a random act", the sheriff said.
The shooting investigation is active and ongoing and anybody with any information is asked to contact the Kenosha County Sheriff's Department. He notes one suspect was asked to leave the tavern.
He said detectives are combing through surveillance video and interviewing witnesses in an attempt to identify the suspect or suspects.
The road leading up to the tavern was closed early Sunday while officials were investigating.
Last month, a shooting at a Southern California office building left four people dead, including a child, and in a separate incident gunman Ahmad Alissa shot dead ten people including a police officer, in a supermarket in Boulder, Colorado.